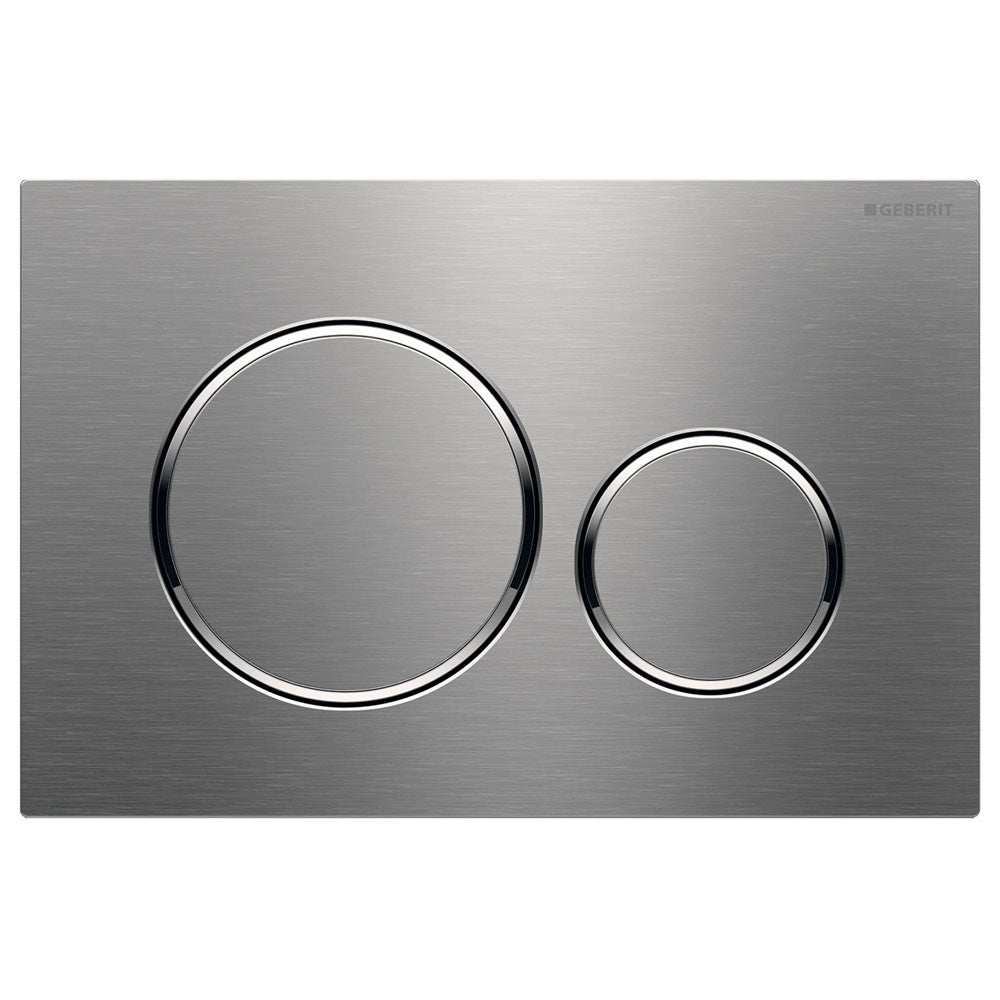 Fienza Geberit Sigma 20 Round Button Flush Plate, 6 Colours
: BA22009601
Sigma 20 flush plates bring a bit of whimsy to your bathroom with their simple, geometric look. A straightforward visual metaphor - small button for liquids, large button for solids - makes them easy to use, even if you've never seen a flush plate before.
Features

To suit GEBERIT cisterns only
Designed in Switzerland; made in Europe


Available Colours:
Brushed Stainless Steel
Chrome
Matte Chrome
Matte Black
Matte White
Width: 246 mm x Height: 164 mm x Depth: 15 mm
If you order tiles, ordered quantities will convert to full boxes.
We will contact if it has any differences before shipping your order.
Cleaning & Care
Regularly clean with mild soapy water using a microfibre cloth.
In highly polluted or coastal locations, we recommend cleaning 2-3 times per week.
Do not use harsh detergents, bleach, cream cleaners or citrus based cleaners. These substances are abrasive and will damage the surface.
Do not use undue pressure and wipe in one direction only.
Warranty:
Full details of Fienza Warranty Guide can be viewed here
Note: 

The colour discrepancy from the actual product colour may incur depending on the monitor resolutions and devices. Please note, these products may have a visible Fienza or Watermark logo.