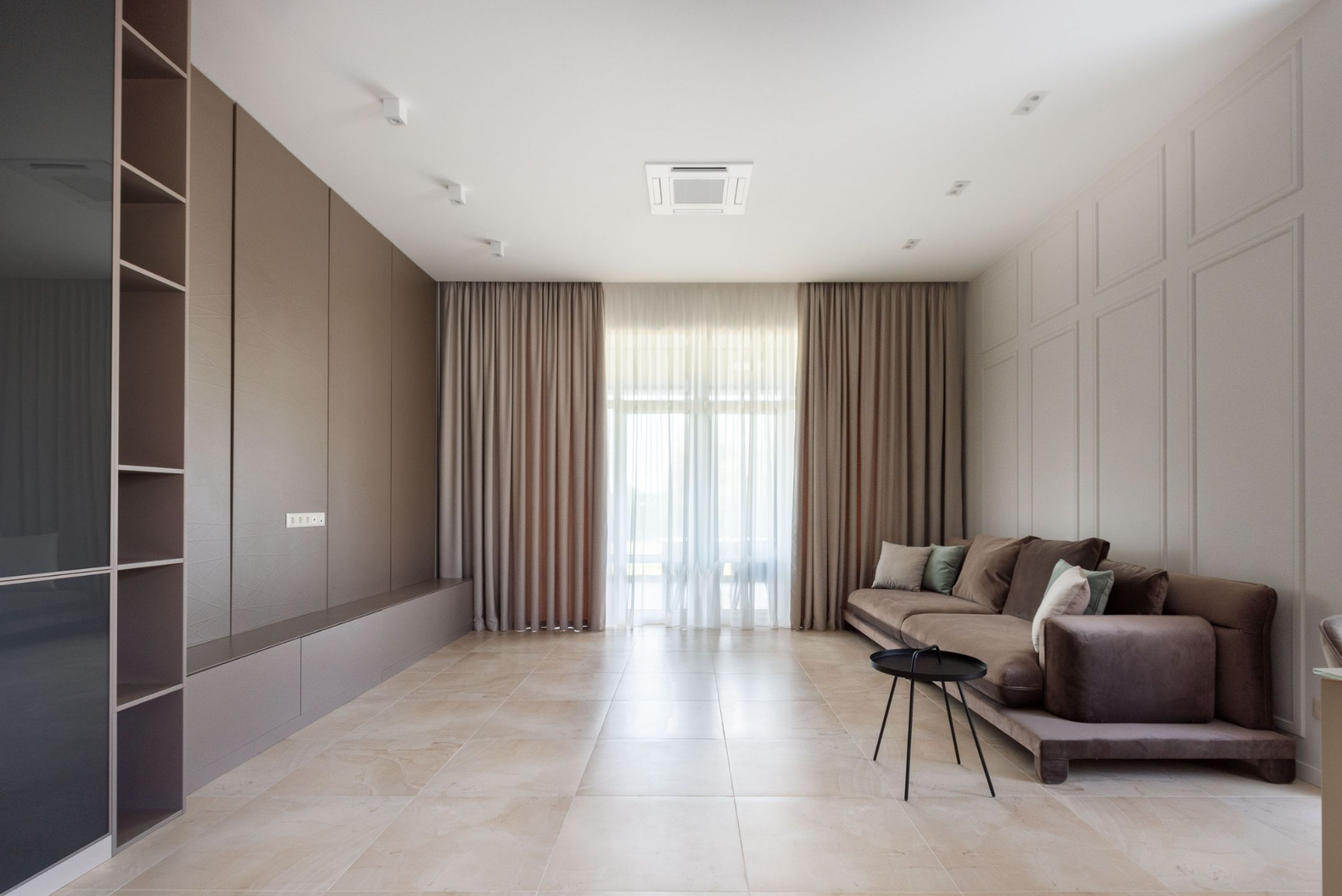 All You Need To Know About Concrete Look Tiles
01 March, 2022
by Initial Tiles
Modern materials are used to create stylish designs and modern themes and this applies to flooring too. A contemporary and cool look of concrete can never be replaced by any other tiles, although natural stone and wood have been the mainstays. 
Installation of these concrete look tiles is easy, and the look you get with concrete is a significant design element. You can have styles with boldness, grey tints and high polish as well. They are a brilliant choice for renovation projects as they are not entirely permanent.
We at Initial Tiles and Bathware have come up with the guide below to give you better ideas for concrete look tiles usage. So, read on.
What Are Concrete Look Tiles?
A complete flooring or wall is developed with concrete look tiles. They are single tiles used to create the whole wall/floor making a large expanse. These concrete look tiles are made of porcelain and come in various sizes, tones, styles, textures and designs; when used, they give a radiant look.
Why Choose Tiles Over Poured Floors?
If you are a huge fan of the concrete look but do not want to use the actual primary method of pouring concrete on the floor, which is a huge task, then concrete look floor tiles are your solace. The concrete look tiles are a modern mainstay. They are versatile and can give you the desired look with a modern touch. All this at a cost-effective budget, easy installation and durability.
So, why not give it a try? Contact us today for concrete look tiles.
Where should you use concrete look tiles?
The look of a concrete porcelain tile is difficult to beat. Its popularity has resulted in endless tile options that may be used in almost any room of the house. While they look fantastic on main floors and walls, they are also being used in wet areas such as bathrooms, kitchens, and outdoor areas. They're quite common in remodelling where the existing floor doesn't lend itself to a polished surface, but the desired look is still wanted. 
What Design Styles Work with Concrete Look Tiles?
If you are unaware of how to style your home with concrete look tiles, check out the few popular designs that will incorporate a smart look to your abode.
Modern Designs
The clean appearance of concrete effect tiles is ideal for modern houses with modern furniture and contemporary art. 
Industrial Looks
This look is unique and complete in itself. You can use distressed tiles and textured ones to create a look inspired by industrial spaces. 
Minimalist Designs
Use neutral tiles to ace the minimalist design by keeping spaces open and clutter-free. This will add depth to the look and will also blend in by stealing the show.
Transitional Design Schemes
You can create Bohemian designs using polished concrete look tiles, with off-white, neutral and white-based tiles. They will mix and match with classic and contemporary elements.
Benefits of the Concrete Look
There are several advantages of using porcelain concrete look tiles over other flooring materials. Check them out below.
Large Format Sizes -

Large-format tiles help to create a new visual pattern in your area that will complement all of your decorative items. That's something that solid poured concrete can't provide unless it's scored during the installation procedure.
Easy Installation -

The installation of concrete-look tiles is simple. In fact, if you have the time, placing these tiles is a brilliant DIY project. You will also save money by doing your own installation rather than hiring a professional. 
Completely Waterproof being Porcelain -

Concrete look tiles are made of porcelain and have a low water absorption rate, making them perfect for wet areas such as kitchens, bathrooms, and entrances. They can also be utilised to add texture and depth to accent walls in modern shower enclosures. 
Maintenance is Easy and Fast - Concrete look tiles are a great choice for busy homeowners and families with pets and children since they are extremely durable and unlikely to break, chip, or damage. The fact that they're so simple to clean and maintain is the cherry on top! To maintain your concrete look tiles at their best, all you'll need is a little warm water regularly to clean with. 
Concrete floors aren't just for garages anymore. We can help you choose the suitable concrete look tiles for any building project or home remodelling. They're great for contemporary, transitional, vintage-inspired, and genuinely eccentric interiors. 
If you wish to look at our tiles in real-time, then visit our website, Initial Tiles & Bathware, right away and check out our samples for free. Whether you plan a renovation or remodelling, contact us today for trendy tiles. We are just a click away.