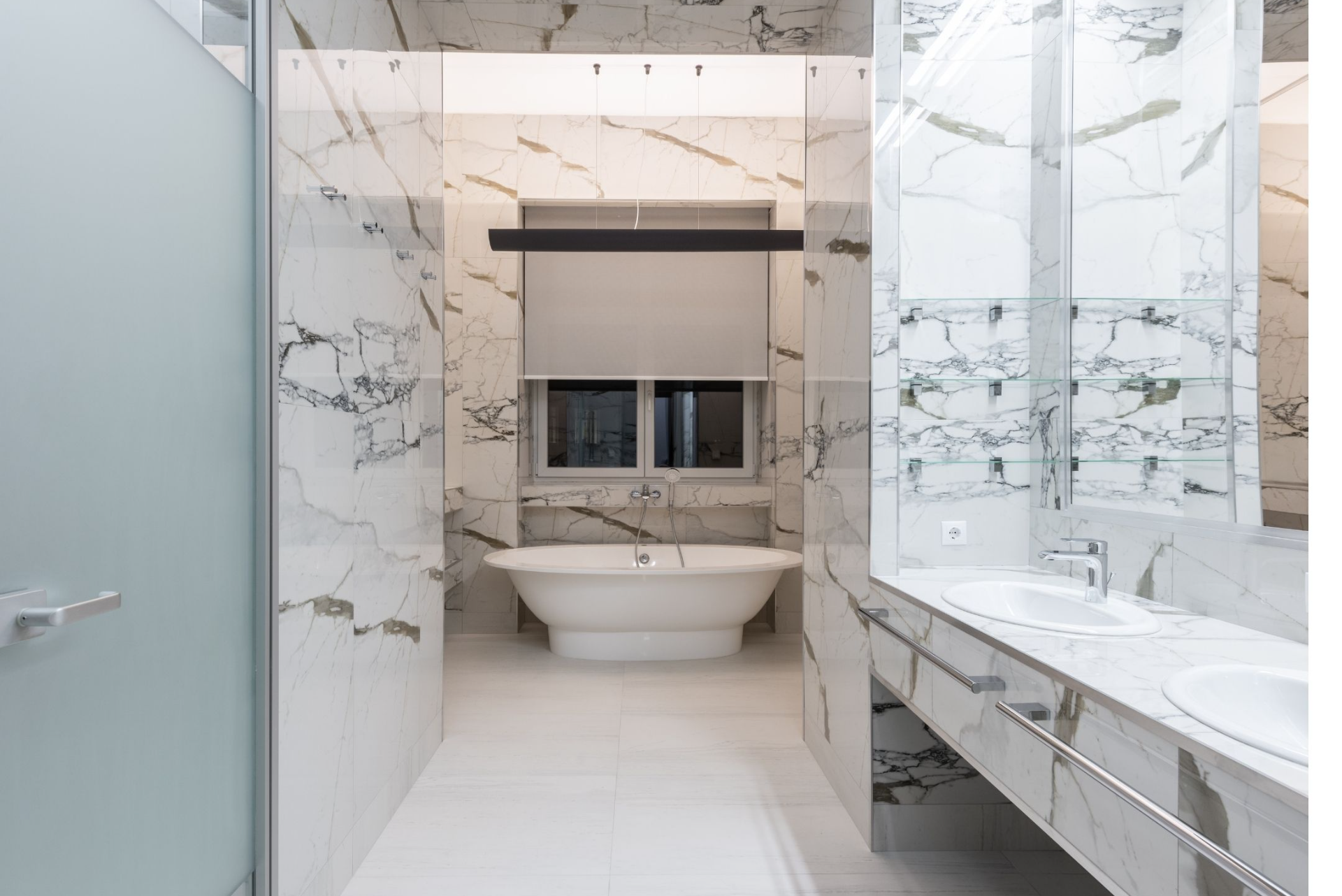 Luxury Bathroom Accessories: All You Need To Know About Initial Tiles & Bathware Range
03 March, 2022
by Initial Tiles
Your house is the mirror image of your personality and the lifestyle you live. Beautiful layout, precise planning and royal arrangements at home will give you the feeling of living life king size. Have you ever wondered how bathroom aesthetics add to this royal living? A well-planned luxurious bathroom with superior quality accessories will leave a lasting impression not only on your guests but even on you every time you use it. When it comes to luxurious and lavish bathrooms, all the small details count. Everything adds to the bathroom decor, like the sinks, the faucets and even the matching storage fittings. 
So, what are those elements that set apart an average bathroom from its luxurious and exquisite other?
The feel, the look, and the choice of elements make a bathroom a luxurious one. At Initial Tiles & Bathware, create that look and feel with our exquisite accessories. Our best in class and top-notch products will create the luxurious dream bathroom.
Our State-Of-The-Art Products Create Luxurious Spaces
The whole of Australia, but mainly Sydney is our core audience to whom we import the finest quality tiles, bathroom wares and classic accessories from overseas. We browse through the best in class products of each bathroom element category from all across the world and bring them to our stores. We deliver these elite products all through the city. 
We are known to offer the highest quality products at the best prices in the entire market. You can explore our whole elite luxury range on our website. We take pride in showcasing our vanities, kitchen tiles, bathroom accessories and tiles, freestanding baths and much more.
What We Offer?
With years of experience, we at Initial Tiles & Bathware have gathered expertise in new fittings, renovations and various extensions all across the city as a quality tile supplier. Based on your desired style, we know exactly what tiles and bathwares to use after understanding the flexibility and striking features of the tiles. Our vendors, dealers and end-users continue to benefit from our supportive after-sale service. Warranties for various product types are outlined in the product descriptions, as we have created each warranty policy after much consideration. 
We are the one-stop solution for all your bathroom needs to make it luxurious and pristine. Our imported range of floor tiles, stylish wall tiles and easy-to-clean kitchen tiles will not only raise the aesthetic of your bathroom and kitchen but will also help in maintaining it. We can make your bathroom look intelligent and fashionable, brimming with today's trends with brilliant quality bath wares, accessories and tapware to match your decor.
Initial Tiles & Bathware has everything you need, whether it's bathroom floor tiles, a new laundry sink, or a gorgeous marble tabletop for your kitchen. All of our products are available for purchase online and have a timely delivery so you can get started on your project immediately. Do you require assistance in making a decision? Request a free quote right away. 
Why Us?
Very few people would use the word "cheap" to describe a property in Sydney. However, if you know where to search, you can find plenty of economic, high-quality goods. We at Initial Tiles & Bathware import and distribute stylish floor tiles at some of the most reasonable rates. 
Everyone has a dream home, and it would be our pleasure to assist you in accomplishing your vision. We provide a large selection of bathroom fixtures, accessories, and floor tiles for indoor and outdoor use, as well as high-quality bathroom fittings. We have every design style available to completely complement your bathroom, kitchen, or laundry, from modern minimalism to contemporary comforts, industrial, and luxurious. 
Initial Tiles & Bathware has everything to satisfy your bathroom needs - Exquisite bathroom tiles, lavish marble benchtop or a tremendous looking laundry basin. You can meet us at stores or even shop our products online. We provide swift deliveries and warranties too.
Contact Initial Tiles & Bathware today at 02 9190 7065, whether you're in Western Sydney or anywhere in Australia. We can assist you in renovating or building a new superior bathroom.