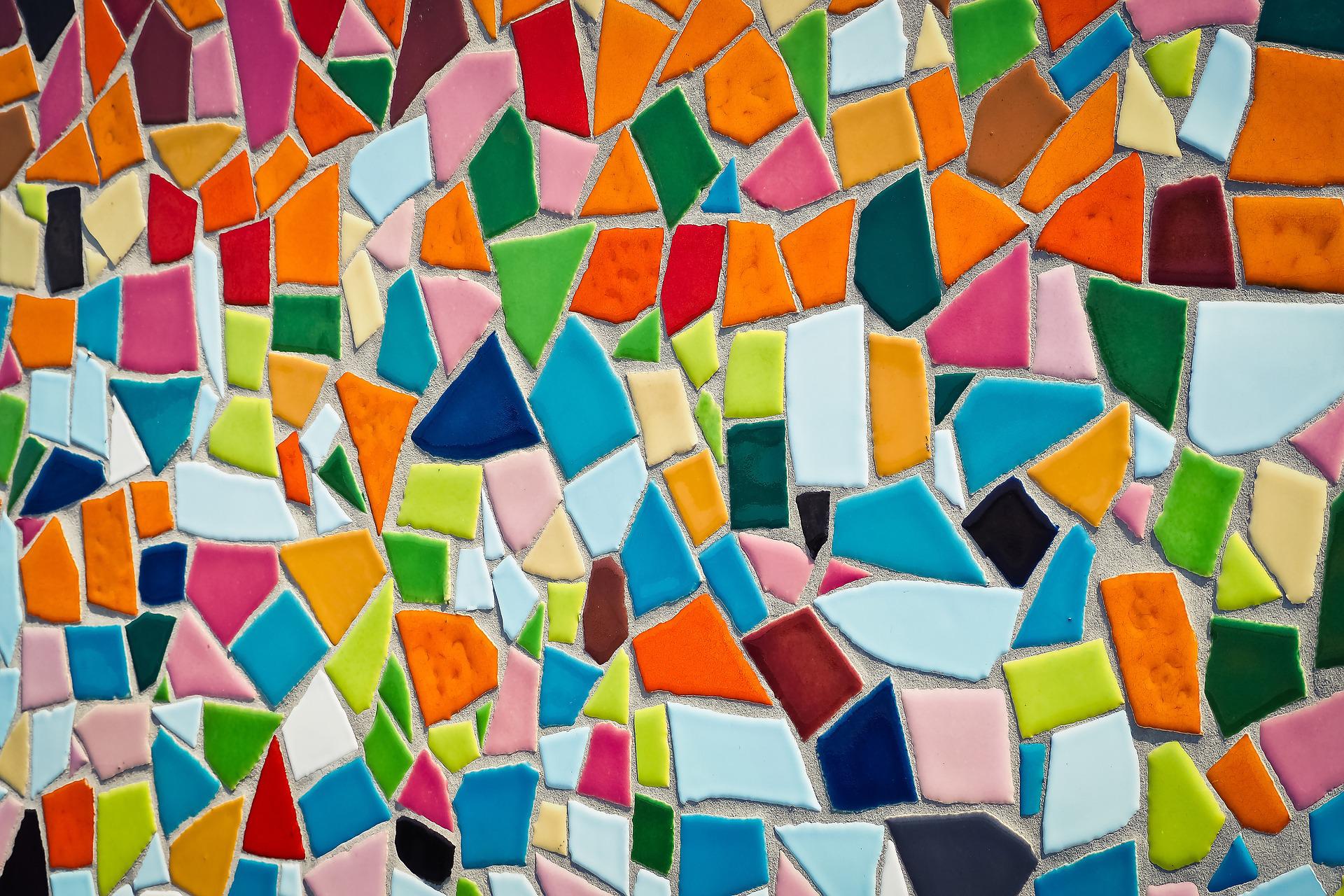 Reasons Why Mosaic Tiles Are Becoming Popular In Sydney
21 April, 2022
by Initial Tiles
When it comes to selecting a tile that is solid, durable, and extremely versatile and enhances your home's aesthetics, you turn to a wide range of tiles available in the market while keeping the latest trends in your mind.

But did you know that mosaic tiles are becoming quite popular in Sydney?

The shapes and sizes of mosaic tiles have evolved over time, but their popularity has increased now more than ever for many reasons. From porcelain mosaics to glass mosaics, they are an attractive alternative to any tile and render an authentic and elegant look to your contemporary space.

Without further delay, let's discuss exactly why mosaic tiles have become trendy in Sydney so that you can decide if mosaics are a suitable option for you.



The Broad Spectrum Of Materials
Mosaic tile comes with a plethora of materials and patterns that can be turned into something exciting, stimulating and beautiful through creativity. The four materials - glass mosaics, porcelain mosaic tiles, marble mosaic tiles, and metallic mosaics infuse contemporary visual appeal with contrasting colours and textures.
With different materials, you also acquire various patterns from shellfish scale, hexagon to boat rippled arrow, which gives you the freedom to mix-match and offers flexibility in design according to your preferences.
Durability
While marble can be a little delicate towards chemicals, glass and porcelain mosaic tiles are highly durable to moist, chemical, or spill-prone environments. Mosaic tiles, especially glass tiles, can withstand regular moisture and, therefore, are mostly employed in bathrooms and pools.
Maintenance
Mosaics are the best alternatives if it comes to ease of maintenance. They are fully functional even with intense light or excessive moisture. If you spill anything on the surface or dirt accumulates on the surface of the mosaic tiles, you can simply wipe it using a damp cloth.
When Luminous is All You Want
With a highly luminous surface, glass mosaics have the ability to reflect light which makes them an excellent option for a bathroom. Generally, bathrooms do not welcome too much natural light during the day unless you have created a skylight or a large window. In that case, glass mosaic tiles can be used in such spaces to infuse a bright and spacious look even with moderate lighting.
Multiple Applications
Since mosaic tile comes with various patterns and endless colour options, they also offer the freedom to be used for various surfaces. While an attractive art can be created on the surface of the swimming pool using mosaic tiles, a couple of those tiles can also be put together to form a unique kitchen backsplash.
Compatible to Any Season
A good quality mosaic tile is made of rock, marble and even glass, which makes it durable enough to withstand varied seasons. Since they remain intact and function well under high heat, intense light, or excessive moisture, they are a perfect addition to your deck, patio, or bathroom floors.
Eco-Friendly
With the Earth, humans and technology, even the tile industry has evolved. Today the materials used for creating mosaic tiles have environment-friendly features. People who are environmentally conscious can take advantage of this opportunity to try these tiles whose manufacturing doesn't affect the environment.
Improves Air Quality
Speaking of the environment, it might come to some people as a surprise, but mosaic tile can also improve the air quality in your home. Carpets, rugs, even wooden floors hold on to dust and pollen. Since wooden floors are a result of synthetic materials, they seem to be off-gas Volatile Organic Compounds (VOCs).
While carpets are your choice for their visual impact and resistance to slippery floors, mosaics can easily replace them with their varied design and non-slippery attributes, making them a perfect choice for people who suffer from asthma or other allergies.
Sense of Luxury
Sophistication and luxury don't come easily to a space or a home. However, mosaic tiles add a unique personality to your interior. With different patterns and designs, you can customise your space through a mix-match of shapes and colours, such as glass mosaics, KitKat Avoca, gloss pink, and even metallic.
Enhance Your Home's Resale Value
The most attractive attribute of a house during its selling process is the durability it offers and not just its curb appeal. A mosaic art, wall backsplash, tiled floors, among other installations that intensifies the aesthetic appeal of your home, promises durability and an increase in your ROI (return on investment).
If you feel that mosaics can be your ultimate option to an otherwise dull space, then Initial Tiles & Bathware is here for you. We deliver the economical tiles in Sydney and the rest of Australia without compromising even a bit on the quality. If you consider this article helpful, then contact us today for more information.